We are proud that our board members are accomplishing great things. Their individual and collective successes enrich our organization. Here are a few of our favorite things.
---
2022
Board Member Andy Collins
Board Member Adrianne Lind Obtains 200-Hour Yoga Teacher Certification
Board Member Lola Akinimade Launches Geo Media Photo Experiences
 

 

View this post on Instagram

 
Board Member Adrianne George was Nominated for the Inaugural When We All Vote Culture of Democracy Award in the Volunteer Category
 

 

View this post on Instagram

 

 

 

 
2021
Board Member Adrianne George Recognized by #WeLeadsComm
Board Member Laverne Wyatt's Trademark Lectures

Board Member Lola Akinimade's Debut Novel & Future Screenplay
Board Member Adrianne George was included in the #blackwomensparkchange series.
Read more our newest feature for #BlackWomenSparkChange series- Adrianne Lind, founder of AG Communications and the Black Women in Europe blog. Learn how she is connecting black women in Europe and beyond! https://t.co/CvICNIypid pic.twitter.com/Ty0GEIqFpZ

— Spark Point (@Spark_Point) March 3, 2021
2020
Board Member Adrianne George was a guest on the (A)broad in Education Podcast
Board Member Lola Akinimade launched Local Purse
Local Purse supports professional guides and local vendors around the world by providing you with personalized live shopping experiences.
Board Member Lola Akinimade wrote an article for the NY Times,
was interviewed by the Sierra Club, and British Airways.
Board Member Adrianne George is a guest on The Black Expat Podcast to discuss voting for overseas Americans.
Board Member Adrianne George is a guest on the Black Guy Who Tips Podcast to discuss voting for overseas Americans.
Board Member Adrianne George Joins the Board of the American Women's Club of Malmö 
Board Member Adrianne George Joins Two FAWCO Teams
FAWCO's 2020 Resolutions and Recommendations Team is comprised of Christine Rigby Hall, Deanna Brittain (AWC Basel), Karen Castellon (AWC Berlin), and Adrianne George (AWC Gothenberg and, AWC Malmö). FAWCO's newly form Diversity and Inclusion Task Force is led by Tonya Teichert (AIWC Frankfurt/Taunus) will chair this Task Force and her team will include Mary Stewart Burgher (AWC Denmark), Bayo Callender (AWC Stockholm), Asma Darwish (AAWE Paris), Sue England (Munich IWC), Jenni Franklin (AWC The Hague), Adrianne George (AWC Malmö), Shweta Gupta (AWC Berlin), Michele Gustavsson (AWC Gothenburg), Kanika Holloway (AWC Antwerp), Meredith Mani (AWC Amsterdam) and Rhonda Staudt (AWC Berlin).

Board Advisor Andy Collins Launches Mindfulness Podcast
2019
Board Member Adrianne George and Black Women in Europe® Blog awarded Sisterhood of Greatness 25th Anniversary Award
"On Sisterhood Agenda's 25th Anniversary we choose to serve as a beacon of light and love that celebrates sisters who have given voice and wings for others to soar and reach their potential.
We recognize the following extraordinary, courageous, unstoppable women and celebrate the path they chose to make a difference. This historical moment will be etched in the spirits and in the halls of the sacred and historical space celebrating our gender, history, and culture in Washington, DC".
Board Member Lola Akimnade
TedX Stockholm's November speaker is an award-winning author and photographer – Lola Akinmade.
Lola explores culture through food, tradition, and lifestyle for high profile publications such as National Geographic Traveler, BBC, The Guardian, Lonely Planet, amongst others.
Geotraveler Media – Lola Akinmade has collaborated with many well-known brands from Mercedes Benz and Dove to Intrepid Travel and National Geographic Channel. She's the author of the award-winning book Due North & bestselling book Lagom: The Swedish Secret of Living Well.
Lola's achievements continue to impress; she is editor-in-chief of Slow Travel Stockholm and the founder of Nordic TB Collective. The collective brings together the top professional travel bloggers and digital storytellers from the Nordics.
She also holds the awards for:
Travel Photographer of the Year Bill Muster Award in 2018
MIPAD 100 Award in Media and Culture 2018 (Most Influential People of African Descent).
Board Member Lyota Swaison is expanding her holistic hair care business to Nigeria.
Board Member
Christine Obiya Nordstro
m
Christine has helped spearhead a Culture and Integration Center in the Ekero Municipality in Sweden which focuses on capacity building, inclusivity and empowerment for children from Afghanistan, Iran, Ethiopia, Eritrea, Syria, Somali, and El Salvador. The aim is to connect people and communities through sustainable projects whilst bridging the gap between diverse cultures.
Board Member Adrianne George was part of 4 teams that competed in the inaugural CS:GO Senior World Cup at Summer Dreamhack.
2018
Board Member Lola Akinimade
Board Member Lyota Swainson
Lyota and her partner and long time friend launched a holistic hair care line. Core Radiance holistic hair care products work synergistically with each other to promote an optimum environment for your scalp and hair to thrive. Each product is designed to work hand in hand with the others to address your specific hair needs. Your stylist will prescribe a customized regimen for you. Be sure to consult with your hair care professional to achieve the greatest results with the Core Radiance family of products.
Uniquely formulated of organic content from all over the world!
Our restorative formula provides each person the opportunity to achieve the healthiest and most manageable hair and scalp because of our therapeutic blend.
Board Member Adrianne George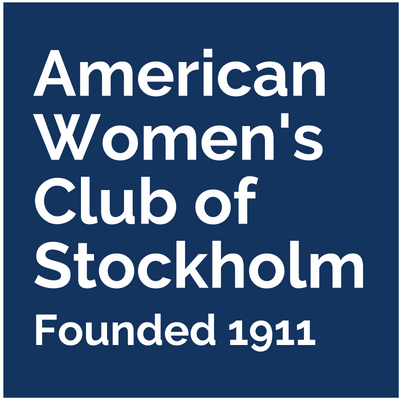 Adrianne was elected President of the American Women's Club in Stockholm for the 2018-2019 Club season. The American Women's Club is a nonprofit organization that strives to support women within Stockholm. With the dedication of some outstanding volunteers, the AWC organizes events to help expats adjust to Swedish culture and build lasting friendships. The American Women's Club in Stockholm brings together women of all walks of life through the core bond of strong ties to the States. Monthly events are organized throughout September- May to learn, laugh, and grow with each other.
Board Member Irene Opira
Ms Opira made a contribution to the Swedish Women's Encyclopedia on Kalomira Kakossaios.
Kalomira (Mira) Kakossaios
1917-12-15 1990-11-24
Founding Board Member Lesley-Ann Brown
Our board member Lesley-Ann Brown will have a new book published next year. Decolonial Daughter: Letters from a Black Woman to Her European Son will be available in paperback on 15 May 2018.
A Trinidadian-American writer and activist explores motherhood, migration, identity, nationhood and how it relates to land, imprisonment, and genocide for Black and Indigenous peoples.
Having moved to Copenhagen, Denmark from Brooklyn over 18 years ago, Brown attempts to contextualize her and her son's existence in a post-colonial and supposedly post-racial world where the very machine of so-called progress has been premised upon the demise of her lineage. Through these letters, Brown writes the past into the present – penned from the country that has been declared "The Happiest Place in the World" – creating a vision that is a necessary alternative to the dystopian one currently being bought and sold.
Pre-order now in Europe or the US.
---
2017
Board Member Adrianne George
Investing in our future

You have been accepted into the Google Developer Challenge Scholarship
I am very pleased to have received this news! In my application I stated that I want to learn how to ensure that I can fulfil one mission of our organization:
To provide alternative platforms to mainstream media to showcase and promote positive images and news stories about black women in Europe. The platforms will include a multi-award winning blog and social media.
Congratulations! #GoogleUdacityScholars
We are excited to offer you a Google Developer Challenge Scholarship
to the Front-End Web Developer track. We received applications from many talented and motivated candidates, and yours truly stood out.
Class begins November 6, 2017. As a scholarship student, you will be automatically enrolled into the program. We'll be sending you an email on the first day of class, November 6th, 2017, with instructions to get started.
Chaitra, on behalf of the Udacity and Google Scholarship Team.
---
Board Member Irene Opira
Our Board Member Irene Opira's organization organized an evening in Stockholm with for Nobel Prize Winner and Kenya's Nandi Flames. Presented by Maisha Cultural Association.
Welcome to an evening inspired by Wangari Maathai, environmental activist and founder of the Green Belt Movement, also the first African woman to receive the Nobel Peace Prize. If the trees – Nandi Flames could speak, then they would sing about Wangari Maathai and tell you this evening about the global climate and the situation in Africa. A performance of dance, music, and ghosts will be to and fro about the climate.
Extreme weather and natural disasters around the world make us unable to shut up for climate change. But much can be prevented and prevented.
Come and listen to Mats Nittve Vi-forest ambassador who tells you about
their amazing work in East Africa. On stage, dancers meet and have a dance show! The Troubadour Tauna Niingungo plays on several instruments, including a rainstorm.
---
Board Member Lola Akinimade
Our board member Lola Akinmade has published a new book, Lagom: The Swedish Secret of Living Well.
The hardcover version, released this month, was chosen by the famous British bookseller WH Smith for inclusion on their reading list for August:
We love nothing more than discovering new books, and even better, having a good chat about them afterwards with fellow bookworms. And so whether you're devoted to Richard and Judy's recommendations, searching for some Fresh Talent to read before all your friends, or simply looking for something new to get lost in on a Sunday afternoon, take a look at the books that we can't stop talking about this month and let us know what you think!
We couldn't be more proud!
Available on Amazon.co.uk
Available in Spanish.
Available on Amazon.com
---
2016
Board Member Jonas Lind
Our board member Jonas Lind was part of the team at the Development Concepts Doctrine Centre at the UK Defence Academy that produced several documents including Understand to Prevent. Understand to Prevent (U2P) is a multinational project to determine the contribution defence forces can make to the prevention of violent conflict.
---